July 2019
| Mon | Tue | Wed | Thu | Fri | Sat | Sun |
| --- | --- | --- | --- | --- | --- | --- |
| 1 | 2 | 3 | 4 | 5 | 6 | 7 |
| 8 | 9 | 10 | 11 | 12 | 13 | 14 |
| 15 | 16 | 17 | 18 | 19 | 20 | 21 |
| 22 | 23 | 24 | 25 | 26 | 27 | 28 |
| 29 | 30 | 31 | | | | |
Calendar


Hello Leaders, this post is to promote our crew and expand our assets. It is very important so please be patient and read the entire thing.
As it is, advertisement is going very slow, and I have developed a plan that might be successful if all of us work together.
to make this simple, I am asking you to contribute to the 2% of this growth and nothing else.
This means that I am only asking you to put that much effort into recruitment.
PLAN
To increase quality recruitment we will use the infamous pyramid scheme. Notice that this is because there is no money involved, but it is still up to date an effective way to recruit personnel when advertisement is simply not doing it right.
So how do we proceed?
A pyramid works in such a way that the sum of all parts forms a structure, while recruiting a 1000 members may be hard for 1 member, it is not hard for let's say 3 and here is why.
Let's say the top of this pyramid is composed from a member of each platform (PSN, XBL and PC) recruiting at a rate of 2%
Level----------------------------members
1--------------------------------3
2--------------------------------9
3--------------------------------18
4--------------------------------36
5--------------------------------72
6--------------------------------144
7--------------------------------288
8--------------------------------576    (Crew is expanded, an extra Cheng Triads Crew part II is open, a new dragon head is elected to run this crew)
9--------------------------------1152  (Crew is expanded, an extra Cheng Triads Crew part III is open, a new dragon head is elected to run this crew, 152 members are part of the expansion)
10------------------------------2304   (1000 members are part of part II, 304 members are part of part III)
if each member takes about 3 days to recruit a new member, it would take an amazing month to reach level 10 of recruitment for 3 crews. But because we are realistic, we will assume that it would take no longer than a month for a member to recruit 2 members, increasing the recruitment time to 30 months.
For instance, to speed it up:
We will ask all members aspiring to become a 49' or a full blown member to recruit at least two members. Each member will be checked on validity and will be asked to complete this small task in order to ascend.
Ceremonies will be cut short, and a simple covenant rather than a spiritual retreat will take place. where multiple members can be initiated at the same time in a specific location.
Initiation will now follow the traditional recruitment style of triads, where the incense master reads the covenants (or types) and the members will repeat after him.
This will take place in the following location:
Chinese Garden House.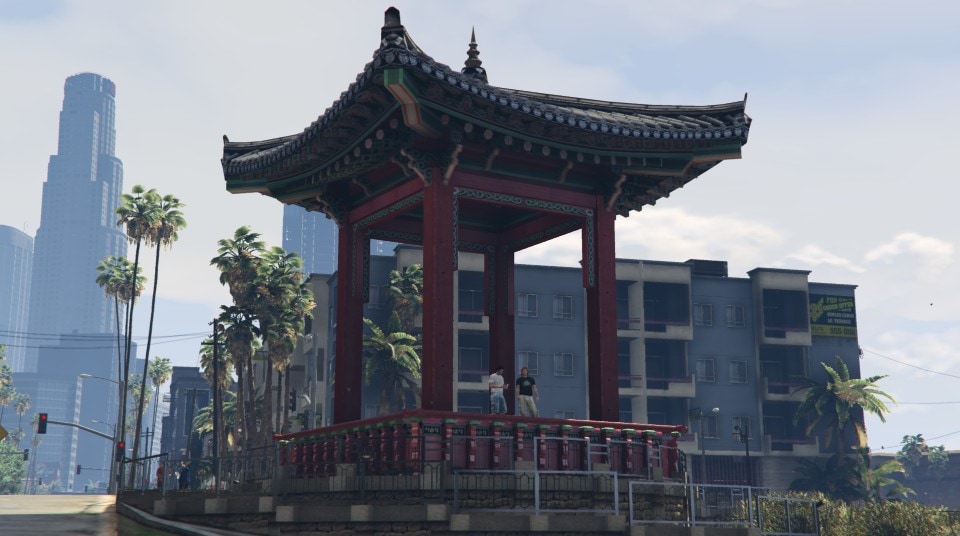 WHAT DO WE NEED?
To wrap it up what do I need from you:
I need each member currently active in the Cheng Triads, to recruit at least 2 members. And explain to them that they need to recruit 2 members, and so on.
Our website will have the requirements listed to become a full blown Triad (i.e. do the ceremony and the 10 covenants).
HOW TO RECRUIT?
In order to make this plan effective we need to prioritize what population we are targeting.
Our most important target for recruitment is friends of friends, Someone who has friends may hire two of his friends and increase recruitment that way.
Another way to recruit is to meet people online, help them in any way and offer them your services as a helper, then expose to them that you would like them to be part of your crew because we are looking for more kin.
This dismisses other forms of recruitment for now, but you are more than welcome to propagate information trough the media, and you will be appreciated.
Any comments or questions?
down below.
-Fu Heng
Admin



¥en : 14234





Posts

: 43


Reputation

: 0


Join date

: 2015-09-03





Similar topics
---
Permissions in this forum:
You
cannot
reply to topics in this forum